Business Plan Consulting in Jacksonville
Do you need help with your business plan? Are you looking for funding to start or grow your business?
At Blue Horizon Venture Consulting, we are committed to providing new and growing business owners with the tools and support that will maximize their chances for success. Your local business plan consultant has extensive experience, ensuring that the advice you receive is targeted, relevant, and highly actionable. Our services range from initial business plan development and financial modeling through international rollouts and valuations. Our full-service Done For You Business Creation package allows us to handle all of the start-up challenges for you.
Contact your consultant at (888) 241-6426 to discuss your options today.
Meet Your Business Plan Consultant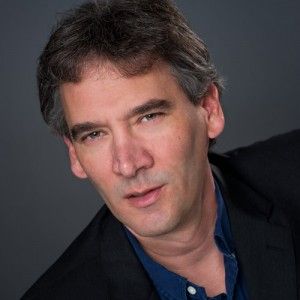 Todd Smith, CEO of Blue Horizon Venture Consulting
Based in Jacksonville, FL, Todd is CEO of Blue Horizon Venture Consulting, and is one of the top business plan writers in the country. He has consulted with Growth Ventures ranging from high growth start-ups, "closely-held" middle market corporations to new business within Fortune 500 companies for nearly fifteen years. Todd is a business plan expert with a specialty in helping high growth start-ups and business units develop investment grade strategic business plans. He is passionate about working with entrepreneurs to develop business plans that obtain investment capital.
Business Planning Services
Our business plan writers offer a full suite of services to help you grow your business and attract funding.
Business Plans and Feasibility
We at Blue Horizon pride ourselves on providing individualized service that is tailored to each customer's needs. If you already have a business plan, our Business Plan Scorecard program allows you to send it to our seasoned experts for careful review and grading. Once your plan is in place, our books, DVDs, and other tools can help you find funding sources and get your company off the ground.
If you prefer to have an expert handle the details, we provide business plan writing services targeted to the size of your business and the amount of funding you need. The Summary Business Plan package is ideal for smaller businesses seeking less than $250,000 in funding, while the Full VC Quality Business Plan provides everything required by angel and venture capitalist investors investing in larger companies.
Jacksonville is currently experiencing a cycle of rapid growth, and positioning your new business in the crowded marketplace requires finesse. Before you commit to a start-up venture, why not allow us to perform a Feasibility Study? Your local Jacksonville consultant's expertise will help you understand the current market, including the competitive landscape and future projects that are already in process. If you decide to move forward, we will credit the fees you paid for the Feasibility Study toward one of our business plan packages.
Start-Up Services
Your business plan is a key component in starting your new business, but it is not enough by itself. Launching a new business requires a seemingly endless list of decisions and paperwork filing obligations. We are here to help.
If you need to open right away, our Quick Launch package has a two week guarantee. Under this option, we will search the availability of your chosen business name, file your articles of incorporation, and obtain your federal tax ID number. If needed, we will provide free registered agent services for one year. We will also design and launch a basic website, set up your corporate bank account and integrate it with QuickBooks, and set up your merchant account.
Our top of the line Done For You Business Creation package provides the ultimate in customized, personal service. This package allows us to put our years of experience into giving your business the best possible chance for success, while you retain creative control over the company's direction. An expert in federal, state, and local regulations, your local Jacksonville consultant is also a master of the techniques that will position your company as a frontrunner in your industry. When you choose this option, we will walk you through every decision and milestone of the first year of your company's life. Your local expert will even serve as CEO, CFO, or COO for that year. This frees you up to focus on running your company rather than getting bogged down in making decisions.
Frequently Asked Questions
Why should I hire a consultant?
Theoretically, anyone could write a business plan, search for funding, and launch a start-up company. However, the reality is that fewer than 1% of business plans are ever funded, and the vast majority of start-ups fail. The reasons for this generally fall into two categories: lack of capital and lack of experience.
A consultant, like an attorney or an accountant, is a subject matter expert. Allowing the consultant to take the reins in the areas that he or she knows best leaves you free to do what you do best. Together, you give your company the best opportunity to succeed.
Why should I hire you?
We have proven experience in building successful companies both in Jacksonville and across the United States. An expert in your specific market, your local consultant also has access to the vast experience that Blue Horizon Venture Consulting has amassed since 1999. We have helped our clients raise more than $100 million in venture capital across a vast array of industries. We know what investors want and how to ensure that you provide it to them.
Who founded Blue Horizon?
Todd Smith founded Blue Horizon in Jacksonville in 1999, and has remained its backbone through more than 15 years of steady growth. He holds both an MBA and a Master's in International Management, and has worked for such corporations as IBM and Blue Cross and Blue Shield of Florida. His consulting experience includes both start-ups and new growth in Fortune 500 companies, and he is passionate about helping start-ups find the funding they need for success.
Contact Us Today
Do you need help with your business plan?
Call (888) 241-6426 today to speak with a business plan consultant.

Need Help With Your Business Plan?
Watch This: