Long Time, No Newsletter, But We're Still Here!
by Todd Smith | Jan 9, 2020 | Blog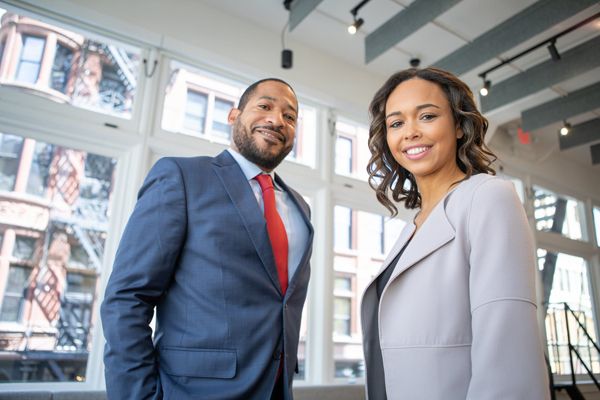 Well, it has been many moons since we've created a newsletter, so I wanted to take a moment to bring our thousands of contacts up to date on what's been happening in the world of Blue Horizon Venture Consulting.
While we still enjoy helping our clients in one to one engagements and continue to do so, we realized that in order to achieve scale and to help us reach our goal of helping 1,000,000 entrepreneurs around the world to build sustainable businesses, we needed to achieve some measure of scalability in what we offered.
As a result of this thinking, and in lockstep with the growth of the eLearning industry, we created the concept of eStartAcademy.com, an online community, eLearning, and useful tools and resources website platform to benefit entrepreneurs around the world.
We quickly created the concept, and were accepted into the prestigious Founders Space incubator in San Francisco. As our team developed the concept and content, we began to realize that what we were doing was far too "MBA-esque" with academic theory and upper level management content that failed to serve the very underserved small business and Mom & Pop entrepreneurs of the world. And there are multitudes more of them, than there are unicorns and MBA startups, even though the media is fascinated with the latter.
So we took a step back from the way we were developing eStartAcademy.com. I enrolled in the online Masters of Entrepreneurship program at the University of Florida in Gainesville, and immersed myself in how online education was being offered some fifteen years after completing my graduate business programs at UCLA and Thunderbird. The experience was eye-opening to say the least.
One of the best things I did while in the program at UF was jump at the chance to work with underprivileged entrepreneurs in Haiti and South Africa, where I had the good fortune to spend significant time in country working face to face with these wonderful people, trying to carve out a sustainable business under difficult circumstances. Here, I struck pay dirt, as this experience really and truly allowed me to see inside the hearts and minds of entrepreneurs working to make a better life as opposed to MBA's trying to build billion dollar empires. It was rewarding on many levels, and it caused me to retool the plans for developing eStartAcademy.com.
Meanwhile, Blue Horizon Venture Consulting has continued to chug along, with many clients across a broad array of geographies and industries helped along their paths. One of the products we're working on now is a funding package development course that combines intimate consulting with online learning in a more scaleable way, such that clients can produce world class funding packages to help raise capital and guide their development, while doing so at a more affordable price point than our traditional consulting model. The entrepreneur who is intimately engaged in that process has a much greater chance of winning over investors than one who allows someone else to develop everything for them. That said, the offering isn't for everyone, but it does help us serve more clients and helps save them precious capital. Feel free to reach out to me directly at Todd@BlueHorizonVC.com if you'd like to learn more.
We've also get a number of other exciting projects in the pipeline in the areas of entrepreneurial performance and investing, which we'll be sharing with you soon.
So again, apologies for the radio silence, but it certainly wasn't for a lack of effort/progress on this end. We promise to do a better job keeping in touch in the coming quarters. Any, questions, comments, or concerns, feel free to connect!
Regards,
Todd
Todd Smith, CEO
Blue Horizon Venture Consulting