The Great Business Plan Myth
by Todd Smith | Dec 31, 2012 | Venture Capital, Business Plan Writer, business plan consulting firms, Blog, business plan consultant, Business Plan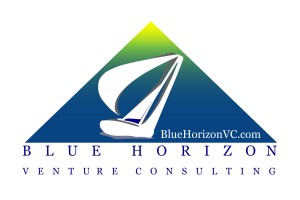 As today marks the last day of 2012, I reflect back on the year as a whole and look forward to great things to come in 2013 - Equity Crowdfunding being at the top of the list for the New Year. But one disturbing trend during 2012 was the notion that is being kicked around that business plans are no longer necessary. Now it may well be true that the VCs in Silicon Valley no longer want to look at poorly written, overly verbose, crappy business plans and who can blame them? It eats up a lot of their time, and the sad truth is that most business plans are not well crafted, researched, synthesized and written.
That said, the idea that business plans are no longer necessary, as some people have come to interperet this shift amongst venture capitalists, is beyond ludicrous.
Now I understand that overplanning and failing to execute can be crippling, but the idea that one should "just do it" without having done one's homework, research, modeling, and planning is a fantastic way to turn a two year process of building a business into a five year process that's ten times as expensive.
I should be blunt and direct here. The process one goes through to write a business plan will never, I repeat NEVER, go away. The Great American way is to try to make everything easy and to take short cuts, but I can tell you by direct experience in talking to entrepreneurs what a huge mistake it is to walk into a VC boardroom with nothing but a hollow powerpoint presentation. You will get eaten alive if you don't understand your market, your competitors, your competition, your marketing plan, your operating plan, and your financial plan - all critical elements of a business plan.
Whether or not a VC wants to see your plan (and chances are if you're lucky enough to make it past that first powerpoint pitch meeting, they will want to see more), you still need to do all of your homework and prepare your plan if you really want to succeed. It's your roadmap to success. After all, if you're trying to reach a particular desination, you wouldn't just jump in your car without a roapmap or GPS would you?
Don't be fooled with the hype that business plans are no longer needed or "out of date". We may have progressed from roadmaps to GPS, but the information we feed them is still the same, and you darn well better have it if you want to impress investors!