GET A FREE BUSINESS PLAN QUOTE
Get Expert Help Today
Do you need help with your business plan? Are you looking for funding to start or grow your business?
At Blue Horizon Venture Consulting, we are committed to providing new and growing business owners with the tools and support that will maximize their chances for success.
Our services include:
Business Plan Development
Investor Presentations
Financial Modeling
Raising Capital
Valuations
And More…
Want help with your business plan?
Please fill out the form to get a free business plan quote.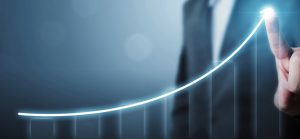 What Our Clients Are Saying
"As the CEO of a start up with little knowledge of how funding works (individual or institutional), working with Todd was of tremendous value. The financial tools he has as well as the deep objective advise was invaluable as I made critical and long term decisions regarding my company. I consider hiring Todd as one of the better decision I made as it allows me to focus on what I do best and have him worry on my behalf and protect my company and myself. I would highly recommend him."

Dr. Izzy Justice

CEO, EQMentor
"Todd and I worked on the review of university submitted commercialization and business plans for the State of Florida during the spring of 2008, and I found Todd to be an exceptional professional. He is thorough, results-oriented, clear thinking and focused on meeting the needs of clients. What I found most exceptional is his ability to listen, and then make the right constructive suggestions which provided clients with the strategic advice on the direction they needed to take to be successful. Todd offers a strong value proposition for any organization, firm, company or academic institution seeking management consulting services in the development of growth ventures."

Sandy Graham

Managing Partner, Sequoyah Associates