7 Secrets For a Fundable Business Plan
by Todd Smith | Jan 6, 2012 | business plans, business plan help, Template, Blog, Business Plan, how to write a business plan | 2 Comments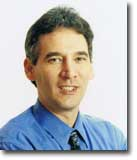 7 Secrets For a Fundable Business Plan
Later this month, Blue Horizon Venture Consulting will be putting on a free webinar called "7 Secrets to a Fundable Business Plan". During this webinar, we'll be talking about some of the tips and tricks that can make a business plan appealing to investors.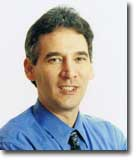 Todd Smith, Blue Horizon's CEO, will conduct this valuable event which will include topics like:
1) The first two things most investors will look at and why you need to focus on them.
2) The element that's the backbone of any good business plan and why you should start with this element first.
3) How to effectively conduct research for your plan.
4) And, much much more!
The event will be held on Tuesday January 17th at 8pm EST/5pm PST. Space is limited, so if you're interested, please register at www.BlueHorizonVC.com/7-secrets-webinar today. Or send us an email at info@BlueHorizonVC and we'll be happy to save a space for you.
Writing a business plan can be a daunting task. It require knowledge in many different areas including finance, operations, marketing, and management. It requires the ability to write in a compelling and engaging way, while being direct and to the point. It also requires the ability to conduct and synthesize research on your market, competitors, and competition.
Less the 1/2 of 1% of all business plans written ever get any kind of funding. Why? Mostly because people don't really know how to write them or who should go into them. During our 7 secrets webinar, you'll learn the foundations of a good business plan and the key elements you'll need for success.
We look forward to seeing your there!